It was one of the most magical dining experiences in recent memory – 50 strangers breaking bread beneath the stars near the Cincinnati Zoo and Botanical Garden's Elephant House. Heavy platters of protein were passed person to person, including bowls of steaming veggies and dark vessels of beer from Great Lakes Brewing Company – all locally sourced, grown and brewed.
The dinner was a tasteful introduction to the newest partnership between the Cincinnati Zoo and Botanical Garden and Green B.E.A.N. Delivery the company that delivers organic produce and natural groceries to Midwest homes and workplaces. In the new partnership, Green B.E.A.N. Delivery is leasing 50 acres of the Cincinnati Zoo's 528 acre property, EcOhio, located in Warren County, where it will harvest fresh, local foods that will be distributed to families throughout Greater Cincinnati.
Some of the tasty treats served
"The Cincinnati Zoo values partnerships that promote enterprise within our community, so managing our farm in a way that is consistent with our mission and meets our goals in partnership is very satisfying," says Mark Fisher, Senior Director of Facilities and Operations at the Cincinnati Zoo.
Green B.E.A.N. Delivery planted a variety of commodities on the 50 acre EcOhio Farm LLC over the summer, which have been harvested and sold through various local outlets. By the spring of 2014, the company will have the land certified organic by the USDA. While the majority of the crops, such as cabbage, squash, broccoli and pumpkins, will be available for purchase by Green B.E.A.N. Delivery customers, some of it will be harvested and donated to local charities, including a new farmer's market in the heart of Avondale, near the Zoo, Gabriel's Place, sold to local retail outlets and ultimately used to feed Zoo animals. More detail on these initiatives below.
This collaboration is just a piece of the zoo's growing initiative to "green" its daily operations and reduce its overall impact on the environment. Over the last five-years the self-proclaimed 'Greenest Zoo in America' has been living up to its name through some obvious and not so obvious measures. For instance, if you've been to the zoo lately, you may have noticed the nearly four acres of solar paneling that double as a covered parking lot. The $11 million solar canopy helps control the Zoo's utility bills and shelters visitors from the elements. Meanwhile, the Zoo has been active in programs like the Zoo's water conservation, solid waste, composting and recycling programs, among others.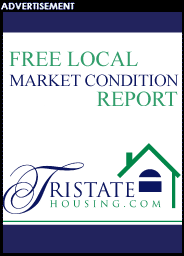 The Zoo also sees its partnership with Green B.E.A.N. as another way to build a sustainable local food system for the community and be the catalyst for other organizations to step up and start taking action toward a greener Cincinnati.
The partnership is leveraging farm fresh food to connect with members of the community through programs aimed at educating and nourishing generations to come. One such program is known as Gabriel's Place in Avondale. Gabriel's Place seeks to fulfill the common goal of becoming a sustainable community space in the neighborhood of Avondale. Gabriel's Place aims to develop the following:
A Community Garden that will facilitate education, whole foods, social interaction and a source of food for other programs.

A Hoop House that will provide fish and fresh produce year round for the Market, local restaurants and community residents.

A Community Kitchen that will host cooking classes and provide free lunch on a weekly basis.

A Marketplace that will encourage economic empowerment, access to whole foods and goods, social interaction and a source of pride and a community space for social service agencies to interact with residents.
In the future, the Zoo and Green B.E.A.N. Delivery also intend for the farm to be used as an educational resource for local youth, where they can experience agriculture firsthand. The farm was willed to the Zoo in 1995 from Dallas Boyer.
"The focus at the farm is to regenerate, nourish and rehabilitate. We want to farm the right way and Green B.E.A.N. Delivery is going to help us achieve these goals on the farm. We want to bring 95% of the food we farm back into the local community," says Fisher.
The Zoo aims to provide more farm-grown food to its animals and the Zoo's on-site restaurant, Rhino Cafe. "Our animals eat more food than you can imagine," says Thayne Maynard, Director of the Cincinnati Zoo & Botanical Garden. "It takes over 52,000 lbs. of feed for the manatees and costs $1.4 million per year to feed two Sumatran Rhinos."
Needless to say, the partnership is one designed to inspire, educate, nourish and create awareness for a more sustainable Cincinnati.
The farm-to-table feast:
For the members who attended the farm-to-table dinner, the collaboration became a tangible, edible experience in sustainability and the promise of fresh food for the Zoo's animals and community. The Zoo hopes to create more events just like this one in the future. Chef, Travis Kight, Corporate Executive Chef at KM Concessions/Service Systems Associates and his team of culinary savants whipped up a bountiful fall feast in honor of a new partnership. Guests sampled on items like white truffle risotto spoons, roasted butternut squash, crisp pork belly, fig jam and picked Radish, "chicken & waffles" mini cones, chicken salad, red onion marmalade and rustic mushroom bisque.
Our family style dinner aimed to please, filling our bellies with Dean Family Chicken confit, smoked tomato butter, corn relish "slow and low" braised short ribs, with bourbon BBQ roasted Yukon Gold Au gratin potatoes with blue cheese, slab bacon smashed butternut squash with local Zoo honey, citrus blanched broccoli with shaved parmesan, caramelized shitake mushrooms and red onion turner greens, radish greens, sugar pecans, braised pears and for dessert we relished the pumpkin crème brûlée with torched spiced sugar. Each bite was heaven and 90% of the meal came from within 60 miles of the Cincinnati area, mainly from the Zoo's farm. The dinner was paired with seasonal beer from Great Lakes Brewery.
I sat down with Chef Travis for some foodie Q&A. Check out what he had to say…

Q: What is most thrilling to you about the new collaboration between the Zoo and Green B.E.A.N. delivery?
A: As a Chef it's always a dream to work with partners that have the same Sustainable mission in food and community.
Q: How does creating a meal using local ingredients, like the one at the Farm-to-table dinner, fuel your culinary passions? Does it make your job more interesting/challenging?
A: Fortunately it always a goal of mine to use local ingredients. It does make my job a lot easier working with local quality produce that are backed by farmers with passion.
Q: What was your favorite item on the menu?
A: Pumpkin Crème Brûlée. All the Pumpkins in this dish came directly from the Zoo farm. This is our first crop ever from the Zoo farm. The menu was based on using 90% of all local items and utilizing as many items from the Zoo farm.
Q: Give us some background about your relationship with the Zoo and name some of the other events that you've created culinary masterpieces for in the past?
A: I work for a Company called Service Systems Associates (SSA) we over see more than 30 Zoos across the US. The Cincinnati Zoo is one of those Partners and we have been with them for over two years. The last cool event we had was the yearly Zoofari event.
Q: Why is it important for the "rest of us" to begin focusing more on farm-to-table ingredients?
A: As a Chef it's the right thing to do because of quality and freshness. It also provides local jobs to the community.
Q: Any advice for people who are intimidated by cooking with new (locally sourced) ingredients? Kale can be scary if someone has never eaten it before.
A: I always tell people to take risks and try something new. The internet has a ton of great resources that can help you.
Q: What are some of your favorite local ingredients to cook with?
A: That's a tough questions, because I just love food. I would have to say this time of the year is butternut squash.