Beauty
Celebrate You in VIP Style
Celebrate You in VIP Style

With the start of a new decade, it's going to be a great year filled with celebrations of all kinds. OK, so maybe you're not certain as to what 2011 will hold for you and your friends, but there's one event you will definitely attend. Whether you're turning 22 or 52 you'll be at your birthday! It'd be a huge let down to miss your VIP day.
With the hundreds of celebration options, only one combines the full sensory experience of relaxing music, refreshing facials and fabulous foot treatments. Why wouldn't you celebrate in such a positively unique way? An at-home spa party, brought to you by BeautiControl (BC), will be a refreshing and relaxing party in the comfort of your (or your friend's) home.
BC is a beauty company specializing in Spa treatments, Personalized skin care and Advanced Anti-aging products for women of all ages. Michelle Landon is a BC consultant who has used the wide variety of products for five years. As a consultant she can help transform your living room, or any space for that matter, into a spa retreat for you and friends. "All I need from you is your guest list, and I will send out your invitations for you," she says, so you get some relaxation time in before you even throw the party!
BC offers customized skin care treatments based on the age your skin is acting and a variety of options for women with different skin types. If you are hosting the spa party, you'll even get a few free gifts. It's a fun and fabulous way to pamper yourself and share the experience with the girls.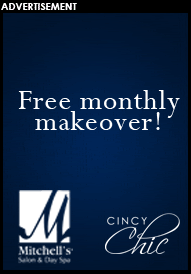 On the night of your party, a BC consultant will fill your home with relaxing spa music and set the tone for an evening of relaxation. "We offer spa quality treatments from facials all the way down to wonderful foot treatments," Landon says.
Not only does BC offer at-home spa parties, but you can book a party for your office too. It's a great way to de-stress while on the job, Landon says. Imagine a lunch hour filled with facials and Heavenly Hand Treatments! Whether you are in at your office or in your home, "this is a great time to spend with your friends…and a way to learn how to re-create the spa experience on your own time at a fraction of the cost," Landon says.
BC Spa parties aren't over when the guests leave because you can purchase any of the products you used during your party. You can relax and slip into your own spa treatment whenever you want. Now that's a great gift to experience throughout the year!
If you and your friends want to host a spa party for your next girls' night, visit BeautiControl's "Find Your Consultant" page.

PHOTO CREDITS
Photographer: Neysa Ruhl
Model: Michelle Landon
Location: Fischer Homes