Intercoiffure. Right about now you might be thinking inter-what? But no matter how you say it, this elite organization is dedicated to the cutting edge in hair.
Composed of salon owners and suppliers from around the world, Intercoiffure Mondial offers membership by invitation only. To be considered for the recognition, a salon owner must display a high moral and ethical code while keeping education and avant-garde techniques as high priority.
And after Me Salon Owner Cara d'Ambrosio proved she had what it takes to be in the select group, she was extended an invitation by the president. "The former president is the one who referred me and told the current president to set up an interview with me," d'Ambrosio says.
Now, d'Ambrosio gets together with top salon owners to discuss trends and techniques, but the benefits go beyond discussion. "Our salons are the first salons that are approached to get new products, to see the latest technology," she says.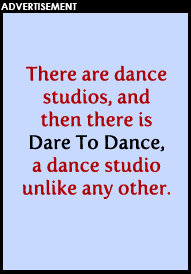 While membership into Intercoiffure is by invitation only, getting an appointment at Me Salon is for anyone. And that is the whole point of the salon's name. "We named it after the client because a lot of people have hair salons that they name after themselves or their children or their whatever. We wanted to name it after the people that really make the difference to us, and that's the client," d'Ambrosio says. "Every single person is a 'me,' and they all come in here for their own specific 'me' needs."
Although it is a full-service salon, Me Salon prides itself on two specific "me" needs, as d'Ambrosio calls them. The first is to bring out the beauty in every customer. Every woman can be beautiful and the staff at Me Salon has a knack for finding the right cut and color to make that beauty shine, d'Ambrosio says.
The second focus of Me Salon is in hair color. "Our technology in our hair color and our cutting is the best because we have the Dessange methodology," d'Ambrosio says. "And I believe we're the only salon in Cincinnati that uses the Dessange methodology."
To learn more about Me Salon, d'Ambrosio herself and how you can get some me time for yourself, check out MeSalonbyCara.com. To set up an appointment to give your own hair the cutting edge, call (513) 489-9283 or visit 11328 Montgomery Road.

PHOTO CREDITS
Photo courtesy of Me Salon