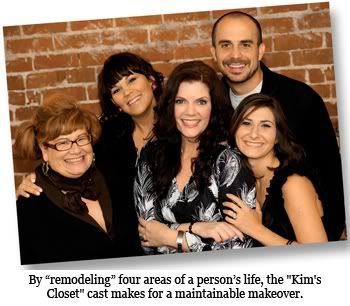 Think "Extreme Makeover: Home Edition," only instead of an entire house, the show's cast changes an entire lifestyle. That is "Kim's Closet."
This Cincinnati-based lifestyle makeover show promises to change lives by "remodeling" four areas of a deserving person's life. So by tackling the house, the wardrobe, the makeup routine and even the confidence level and teaching style and beauty throughout the whole show, the "Kim's Closet" cast makes for a maintainable makeover.
"I really wanted to make it a full lifestyle show," "Kim's Closet" Creator and Producer Kimberly Anderson says. "I feel that if you just touch on one aspect of someone's life, it doesn't really carry through to the other portions of their life, and what I've found in doing my research and doing a little studying is that if someone has lost their style on the outside, there's typically something going on at home, too."
This homegrown show filled with a local cast currently has shot a pilot episode and is working to be picked up by a network. For the pilot episode, the show featured Jacki Alexander, a special education director and mother of five.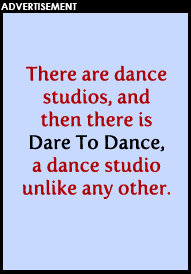 With her hectic schedule, Alexander didn't have much time to spend on herself, so the "Kim's Closet" cast helped give her tips and tricks to maximize the time she does have. Makeup artist Lyndsey Yeager worked with Alexander to fill her five minutes of beauty time in the morning with just enough steps and products to give her a fresh start to her day without adding extra stress. Yeager also added an extra eye shadow and lip gloss to help Alexander easily take her day look into night.
Not only did Yeager give Alexander the products and show her how to use them, but Yeager also recommended where to use each skincare product to make it as functional as possible. While washing your face in the shower isn't ideal, this recommendation helped Yeager stay within Alexander's five-minute time allotment. Then she stored the moisturizer next to the body lotion and put the night cream next to the bed for a quick application before getting some shut eye.
These changes for the better had a positive effect on the cast, crew and sponsors, and that positive momentum behind the show continues. Soon there may be some positive news to go with it. "Unfortunately I can't say quite yet. Hopefully in a couple weeks we'll have some more news, but we have a lot things that are under wraps right now, but it's moving very quickly," Anderson says.
To keep up to date on where you will be able to open "Kim's Closet" and step into a lifestyle makeover experience, check out KimsCloset.tv and become a fan via Facebook.com/KimsCloset.

PHOTO CREDITS
Photo courtesy of "Kim's Closet"