05.26.08 – Quote of the Day – Hayyyyy!
Gardening requires lots of water – most of it in the form of perspiration. ~Lou Erickson
I hope everyone had a nice weekend and enjoyed the beautiful weather! As for me, I had one of those weekends I was warned about by other homeowners. You know, the hot, backbreaking ones with lots of visits to Home Depot.
Pete and I took the entire weekend to work on our front yard, which according to Judy our next door neighbor has been overtaken by a nasty thorny ivy since 1972. And the previous owners had to cut down the largest tree in the neighborhood in the front yard, so there was also a big, nasty tree stump which we took out a couple weeks ago. So, this weekend, we tore out all that ivy (I have the scrapes and thorn holes to prove it!), dug up all the rocks and tilled all the soil. Then we seeded and covered it with hay in hopes that it grows a beautiful, even, green lawn! Keep your fingers crossed! As for right now, we look like the crazy hay house!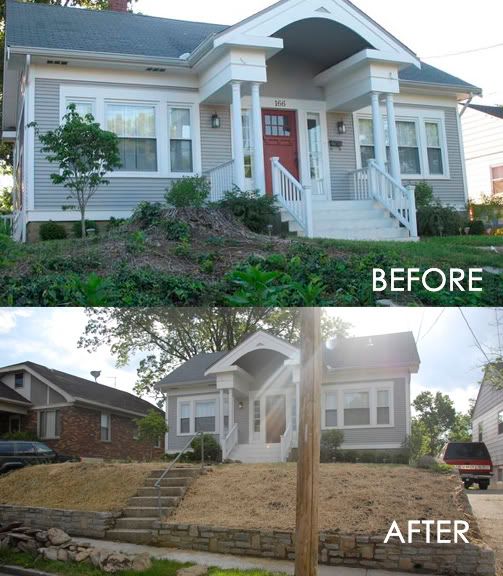 And here's a pic of all the crud we dug up and tore out of our yard! Can you believe it?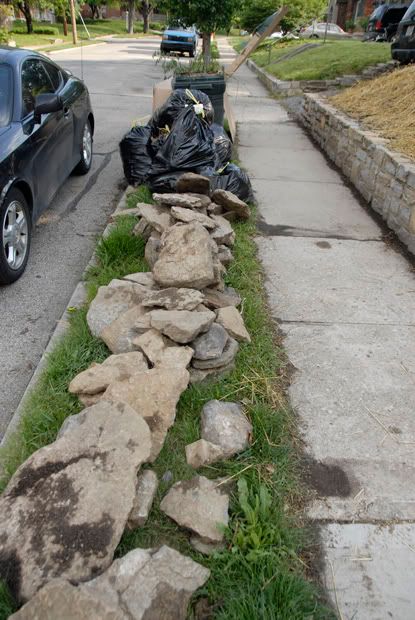 My entire body is so sore right now, but I can't wait to drive home one day in the near future and see that beautiful lawn and not that overgrown thorny ivy!
In other news, Dino got a new bed. Check it out!
Have a happy Memorial Day week!