10.21.2008 – Dino's 1st birthday!
"The secret to staying young is to live honestly, eat slowly, and lie about your age."
– Lucille Ball
Wow, it's amazing how much more time I have on my hands now that I'm not planning a wedding! We've gotten so much done from decorating the house, to tackling two months of dirty laundry (no joke! It took me an entire day to do) And this weekend was great. Got in some much needed family time. And we celebrated Dino's first birthday! Alison with Gertie Goodies made him a bone-shaped birthday cake… he ate it in two minutes flat! We even managed to get a birthday hat on him… check it out!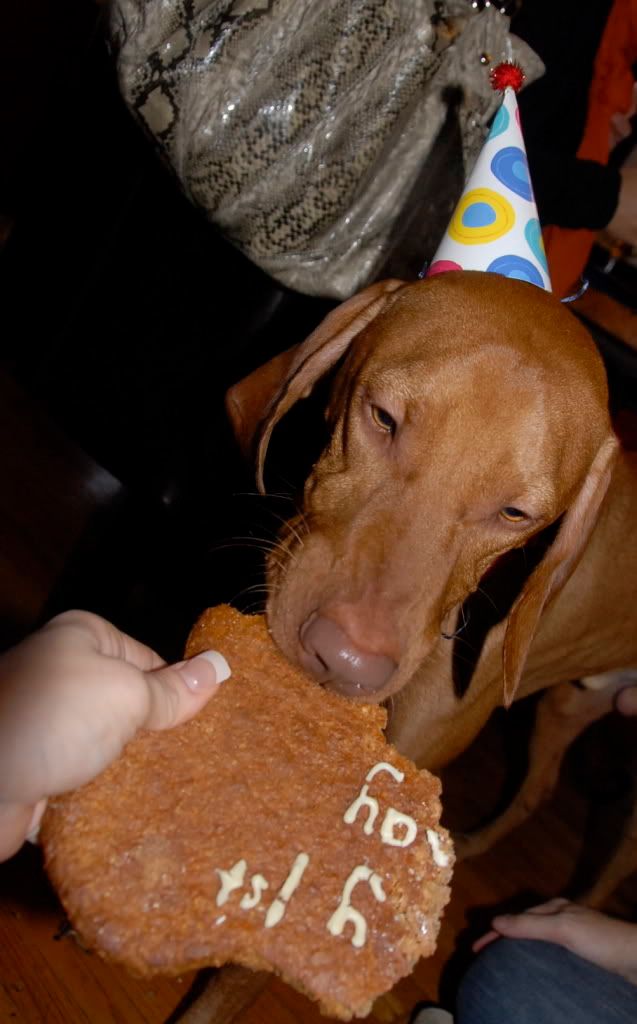 And this picture I took when Pete (aka "daddy") and Dino were getting ready to take a nap on the daybed together. I just love how it captured the love Pete has for Dino… and how content Dino was!