"A model makes it look easy when she is doing her job right," 17-year-old model Taylor Kraemer told Cincy Chic when we recently caught up with her at her parent's home in West Chester.
She would know. In the last two years, the teen has walked the runways in New York City, Paris, Chicago and beyond for high-end fashion designers like Diane von Furstenburg, Burberry, Alice and Olivia, Calvin Klein, Marc Jacobs, and more.
But her career started with the unexpected. "It just kind of fell into her lap," says Taylor's mother, Gay Kraemer, about Taylor's budding modeling career.
Gay signed her daughter with Cincinnati modeling agencies when she was a child and watched her daughter do commercial shoots with Elder-Beerman, The Limited and others. Taylor got plenty of work, but modeling was not something they ever considered she might do full-time, Gay says.
Then one day, a photographer working with the Louisville office of Heyman Talent Agency saw Taylor's photo in a look book for the agency. She was 15.
"He called my mom at a Reds game," Taylor says. And after the photographer recommended that Taylor focus more on modeling and consider going to New York City, the family spent a couple months in Miami. Gay viewed it as a way to see if Taylor could be successful in fashion shows outside of the Cincinnati area, she says.
Taylor was successful, and that lead to the twosome heading to NYC in the summer of 2009. There, Taylor signed with the boutique Marilyn Agency after meeting with several of the top agencies in the city.
Soon, Taylor began walking in shows for some of fashion's top names. Walking at New York Fashion Week and trips to Europe came next.
"It's been so fast, but so much fun," Taylor says. She tries to show her personality while walking in the shows and showcase her youthfulness while being a palate for the designers. In a way, the high-end fashion shows have been a sort of master class on design, fashion trends, and the nuances of ready-to-wear clothing and couture design, she says.
Gay agrees. Before her daughter's career began, she didn't know much about a-list designers or the way modeling as an industry works, she says. But she knows enough to work hard to make sure her daughter remains grounded in an industry that can have a dark side, so she often accompanies her daughter on trips and photo shoots.
And most days this fall, Taylor remains grounded as a senior at Lakota West High School in West Chester, where she concentrates on the typical high school experiences.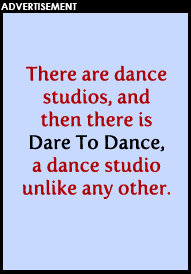 "I'm getting in my last football game, prom, and homecoming," Taylor says. She knows how important it is to have the chance every other teen has just to be a teen, she says. And like most other high school seniors, Taylor has started applying to colleges like the University of Kentucky, Miami University and Ohio University. She wants to make a college visit to New York University.
"It [modeling] can mess you up physically and mentally, and so you have to keep your head on," Taylor says. "You have to have a thick skin. The seasons change and the styles change, and sometime you are what a designer wants, sometimes not."
Even so, Taylor enjoys it enough that she wants to keep modeling as long as the industry will let her. Also, as long as she's having fun, it will be a part of her life, she says.

PHOTO CREDITS
Photos courtesy of Marilyn Agency