Twentieth Century Treasure Hunts
Today's reality television shows teach us that treasures can be foraged from unexpected places. Even average homes can be turned into a goldmine with a little luck and a lot of know-how. This is the premise that fuels Antiques Roadshow, a PBS television series. The Emmy-nominated show has decided to make an exciting stop in Cincinnati in the process of filming for its 17th season.
The show's event in Cincinnati will be held July 21 at the Duke Energy Convention Center. Organizers say ticket holders can bring their antiques and heirlooms to learn the monetary value and a little history of the item. "There was a lot of interest which was wonderful," says Mariel MacNaughton, Account Executive for the Antiques Roadshow. 6,000 tickets have been distributed to Cincinnati's citizens out of an estimated 37,000 ticket applicants.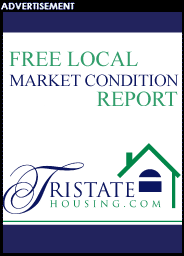 Aside from the 6,000 lucky ticket holders, more than 70 appraisers whose specialties range from general knowledge to specific item categories such as clocks and watches. Ticket holders are encouraged to bring two items for appraisal to the event where three episodes of the Antiques Roadshow will be filmed. Cameras will be rolling ten hours a day during the show. In addition, the Roadshow will be filming several other locations specific to Cincinnati including the Cincinnati Zoo and the Cincinnati Art Museum to connect the event with the uniqueness of the city.
What sort of items typically turn up at events like these? "Every city has a trend," says Macnaughton, going on to explain that participants within a certain city will often turn up with similar items. With such a diverse history, Cincinnati is bound to turn up some one-of-a-kind items.
If you're thinking that your attic may need a once-over inspection for hidden treasures, then you might be right. Here are some tips and tricks to teach you what the pros look for in an item.
Single File:
Oftentimes items such as marbles, arrowheads, or even large collections of beads and turquoise jewelry are difficult to evaluate given the amount of time the allotted for each participant in the Antiques Roadshow. Keep in mind that these types of collector's items could have more value if appraised individually rather than as a whole.
Become a History Buff:
If you have heirlooms passed down for generations, spruce up on the history of the item. "One of the first questions is 'what do you know about this item'," says MacNaughton. Get as much information about the item as possible. If you decide to get your item appraised, this helps them to better understand your item.
Less is More:
Beware of items manufactured in vast quantities. Items marked with "made in China" or any country of origin indicate that the item may have been mass-produced. These items, including toys, sports cards, prints and sewn picture facsimiles are often not originals and hold little value on the collection market.
One in a Million:
Look for items with uncommon or rare designs. Many times, antique China pieces have little value because there are so many out there. Pieces are likely to be more valuable if they bear an unusual design or a design in the middle of the plate as opposed to the edge of the wares. Look for this concept in other areas as well.
Handle with Care:
Damages will always bring down the retail value of an item. Vinyl records, china quilts and tapestries, as well as books are only on rare occasion worth a lot of money. They tend to be worth more if the damages are minimal.