Health
Health for Your Four-legged Friends
Health for Your Four-legged Friends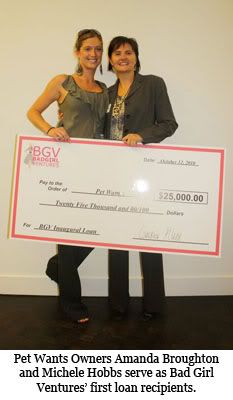 It all started when their dog had a serious food allergy. To keep their dog from licking and itching and having hot spots all over, Amanda Broughton and Michele Hobbs made frequent trips out of town just to buy dog food. But it wasn't the drive that drove these two women to found Pet Wants. It was their concern over the freshness of the food.
So Broughton and Hobbs consulted with one of the best independently owned pet food manufacturers in the country (located right here in Ohio), and they came up with a specially formulated kibble, fortified with a vitamin and mineral complex they developed with a separate company. And as for the freshness, this food is made to order once a month and then delivered straight to customers' doors.
They didn't just stop at dog food, though, as they also have three cats. So they developed a high-nutrition food for your feline friends too.
While Pet Wants offers fresh, healthy food for your pets, the company also has a mission to keep the Earth healthy too. From their flushable disposable kitty litter to their re-usable bags with food-grade lining, Broughton and Hobbs strive to make their company's practices and products as sustainable as possible.
With all of this combined with Broughton and Hobbs' determination and dedication, Pet Wants became the first winner for Bad Girl Ventures (BGV), a highly localized microlending company geared toward supporting woman-owned businesses. With their
win, Pet Wants received a $25,000 loan to help them carry out their mission for healthy pets on a healthy planet.
One of the ways Broughton and Hobbs are using their loan is to set up an online delivery program to be more efficient and effective for their customers. This system will generate automatic reminders for customers about their deliveries so that they can make any necessary changes to their order before the delivery. On the business side, the system will generate delivery routes and maps for the drivers to make it the process more streamlined and accessible.
"There's no way any bank would have given us a loan. Period. And if we didn't have that, we wouldn't be able to grow this business to the point where it's going to be successful in terms of the long term," Hobbs says.
For more information about Pet Wants, visit them at PetWants.com, and to learn more about BGV, head to BadGirlVentures.com. (Be sure to check out the new finalists for Class #2!)
PHOTO CREDITS
Photo courtesy of Pet Wants