A calorie burned is a calorie burned, no matter where you do it, but some places make it a little easier to rack up those burned calories. One such place is Sweat Training.
With a recent move from Pleasant Ridge to Downtown, Sweat Training now is more accessible to Downtown dwellers. "I live Downtown. I love Downtown Cincinnati, and my training style meshes well with that lifestyle — the downtown hardworking person who likes to work hard, train hard, enjoy the social scene. It's just kind of 'Sweat in the City,' " Owner Danielle Korb says.
Sweat Training offers personal training options where you and a friend or two can work out together. Korb is the personal trainer for all of the customers, so you never will have an in-experienced, lacking-passion trainer.
Korb also will offer weekday and Saturday morning in-door boot camps for 20 to 40 people. While the times are still tentative, Korb expects the Monday to Friday workouts to start around 6 a.m. and the Saturday boot camps to kick off at 9:30 a.m. "That's the thing about my brand: I'm looking to cater to the downtown lifestyle, so the people will dictate what time works best," Korb says.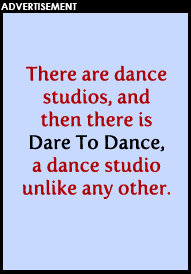 No matter the time, these in-door boot camps offer a unique setting. Instead of taking place in a group fitness studio, the boot camps actually will happen in the full Sweat gym. "We are in the gym, on a turf runway, using massive ropes, using kettle balls, using balls, using the equipment that I have," Korb says. "The boot camp owns the gym for that time period, which is so rare, so you get such a great workout."
Beyond the equipment, the Sweat Training gym offers motivation in the details. To serve as visual inspiration for her clients, Korb commissioned Higher Level Art to create a Cincinnati-inspired mural for the gym. "So while you're training, even the design of the gym is so unique and inspirational and city, and just being able to open the windows and hear the hustle and bustle of the city while you're training, you just feel like you are definitely in a very city-inspired gym," Korb says.
To learn more about Sweat Training, keep your calendar open from 7 to 9 p.m. Nov. 13 for the gym's launch party. Higher Level Art will be there, and Cooking with Caitlin will cater a healthy menu. In the mean time, be sure to check out SweatTraining.com and feel free to e-mail Korb at daniellekorb@sweattraining.com.

PHOTO CREDITS
Photographer: Neysa Ruhl
Model: Danielle Korb
Location: Cincy Chic Offices