Health
More than Just another Workout
More than Just another Workout

One of the hardest parts about working out for most people is just doing it. You've probably had that experience at the end of a workout where you feel great, have a sense of accomplishment and wonder why it was so hard to get yourself to the gym in the first place. But then the next workout time comes and it's just as difficult to muster up the motivation to work out.
Now, Studio S makes exercising a little more enjoyable and — dare we say it — fun. "I just started to see the need for more of a community gym," Owner Susie Crossland-Dwyer says.
She and her husband had belonged to other gyms that seemed to lack in the interaction department. "At one point my husband and I even had a contest going on where we'd walk in and we'd try to get somebody who worked there to say hi to us, and this went on for probably three to four months," Crossland-Dwyer says.
With Studio S, she now can be the one to say hi to each of her customers that walks in the door. "That was something I really wanted to be sure that people got personal attention," Crossland-Dwyer says. "Every single person, no matter whether they were coming to do personal training or if they were just coming every once in a while to a class, I wanted to make sure they felt welcomed."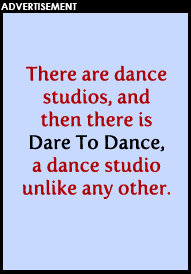 Beyond the friendly smile and hello, the space itself is designed to be welcoming and inspiring. Crossland-Dwyer's architect dad and interior designer sister made it happen with bright blue, orange and green accents on the white walls and ceilings. And unique sail-like structures add a little whimsy to the place while accentuating the 15-foot ceilings.
Studio S offers Spinning, mat Pilates and spin core (half Spinning/half mat Pilates) classes as well as personal training and private Pilates reformer classes. "I really chose Spinning and Pilates and strength training because they complement one another," Crossland-Dwyer says. When she worked at a gym Downtown, she incorporated these exercises into her personal training clients' workouts. "I really started to notice that the people who were working all three disciplines were having the most success and also the fewest injuries," she says.
For more information about Studio S and how you can become a part of the community atmosphere, check out StudioSCincinnati.com.

PHOTO CREDITS
Photographer: Neysa Ruhl
Model: Susie Crossland-Dwyer
Location: Cincy Chic office