Social
Heat Things up with Pure Romance
Heat Things up with Pure Romance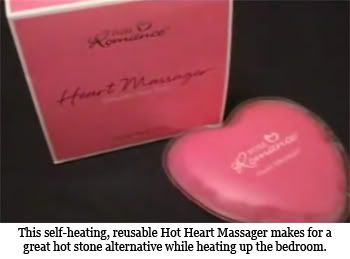 Cupid's arrow isn't everything when it comes to a relationship. Sometimes you have to add a little excitement to keep your romantic life interesting. And Pure Romance Consultant Director Leslie Hoop has just what you need to make that happen.
Now, many people only think of sex toys when they think of Pure Romance, but the company offers much more than that. Beyond their full line of skincare products and shower accessories, the company also offers some products to heat up the bedroom in a not-so-controversial way. "We have lingerie, we have lotions, lubrications, so there is a lot more to offer than just the sex toy side of it," Hoop says.
Before hitting the bedroom (or even the beach), you might want to check out Coochy. "Coochy is one of our No. 1 selling products because there is really nothing else out there like it as far as no razor burns, no bumps, no itching, no irritation when shaving, and also, it can be used as a hair conditioner," Hoop says.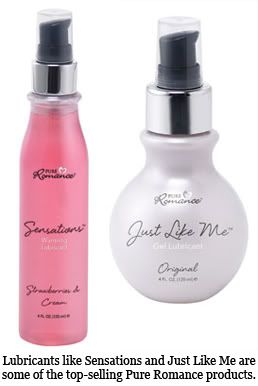 When you're ready to get intimate, massage can be a great way to share that physical touch, and one of the top-selling Pure Romance products is the Hot Heart Massager. This heart-shaped massager is self-heating and reusable. (Hoop demonstrates this product in the video below.) The Hot Heart Massager pairs nicely with Serenity, a pheromone-infused aromatherapy massage lotion.
Some of Pure Romance's other top-selling products include some of their lubricants. Just Like Me's pH-balanced, water-based formula is designed to imitate natural lubrication, and you can buy the Original with no flavor or add some scent and taste with the Just Like Me Strawberry.
Sensations is another line of products that is popular with Pure Romance customers. "Sensations is one of our warming lubricants, so talking about heating up the bedroom, you can use it with a small body massage. Whenever you rub it, it does heat up because it is air-activated, so if you rub, blow or lick on it, you are going to get a sensation from it," Hoop says. Like the Just Like Me, you can stick to the Original, or you can spice things up a little more with one of the six flavors: Candy Apple, Buttered Rum, Peppermint Patty, Strawberries & Cream, Kinky Cocoa, and Spice is Nice.
To learn about a hot-stone alternative, a way to make your cotton sheets feel like satin and more, click the play button on the video below.
For more information or to book a Pure Romance party, check out LeslieHoop.PureRomance.com or contact her at PureRomanceByLeslieHoop@yahoo.com or (937) 269-1656.
Editor's Note: This is a special advertisement section provided by Pure Romance Consultant Director Leslie Hoop.