Social
Chic Spotlight: RetroFittings' Tamie Sullivan
Chic Spotlight: RetroFittings' Tamie Sullivan

Cincy Chic: You have a pretty exciting event coming up called RetroFittings. Tell readers a little more about the background of this unique fashion show fundraiser.
RetroFittings Chairperson Tamie Sullivan: When you think of RetroFittings, think "Project Runway" meets U.C.'s fashion design program. St. Vincent de Paul and the University of Cincinnati College of DAAP (Design, Architecture, Art and Planning) team up for the annual event to showcase original fashions designed by the students.
Students from the fashion design program are provided a $10 voucher to shop at St. Vincent de Paul thrift stores and select any materials they choose to create an original design. And create they do! The materials used to design the outfits are endless. You might be looking at a garment made from pieces of a tablecloth or drapery or maybe the lining of a jacket or blazer with accents of old costume jewelry. Each designer transforms these unique finds into a one-of-a-kind couture to be modeled in the RetroFittings fashion show.…
We are thrilled to welcome Dhani Jones, Cincinnati Bengals linebacker and star of "Dhani Tackles the Globe" on the Travel Channel, as this year's host. Known for designing and wearing his own signature bow ties, Dhani has created a custom bow tie for RetroFittings as part of his "Bow Ties for a Cause" initiative. The bow tie will be available for sale at the event.
Cincy Chic: The DAAP students get all of their materials for $10 each at one of the six St. Vincent de Paul thrift shops, but what's the importance of these thrift shops in the community on a day-to-day basis?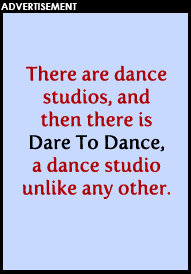 Sullivan: There are six St. Vincent de Paul thrift stores in Cincinnati that provide quality used furniture, household items and clothing. During visits to homes of people in need, SVDP volunteers often find families who lack the most basic items — pans to cook with, clothing for school or work, a bed. These families are given vouchers to "purchase" furniture, clothing and household items from our stores at no charge.
Other thrift store customers may be those on fixed incomes or low-income families who can shop for necessities inexpensively. Even bargain hunters can find unique, rare or antique items while supporting St. Vincent de Paul's mission. All proceeds are channeled back into local programs, such as food pantries, the Charitable Pharmacy, and rental and utility assistance programs to prevent homelessness.
Cincy Chic: This year's event also will feature a fall trend angle, so how will attendees learn the latest in fashion, beauty, food and other lifestyle trends?
Sullivan: This year's event introduces a unique blend of classic and cutting edge Fall trends, from the bow tie and aviators to army accents and fur. Attendees will have the opportunity to experience food and cocktail trends. The more experiential event will feature the latest trends provided by our sponsors, including ILORI, Mitchell's Salon and Day Spa, Krombholz Jewelers, Frontgate, and LPK.
Cincy Chic: What else should Cincy Chic readers know about RetroFittings?
Sullivan: The eighth annual RetroFittings will be held Thursday, Oct. 14 at 6 p.m. at the Hilton Netherland Plaza Hall of Mirrors in Downtown Cincinnati. Tickets are on sale and now. Ticket prices start at $50 for non-students. Order your tickets online at SVDPcincinnati.org or by calling (513) 562-8841 extension 225. All proceeds from RetroFittings benefit St. Vincent de Paul's local programs.
Cincy Chic: Outside of St. Vincent de Paul, what do you like to do for fun?
Sullivan: Spend time with my family and work out with my friends.
Cincy Chic: What do you love most about Cincinnati?
Sullivan: Cincinnati is incredibly philanthropic and people work hard to do the right thing. More recently, I've been really impressed with how community leaders are working together to make Cincinnati competitive by revitalizing Downtown and developing a regional plan that promotes innovation, diversity and economic opportunity. This is a great time to be living in Cincinnati!

PHOTO CREDITS
Photographer: Neysa Ruhl
Model: Tamie Sullivan
Location: Cincy Chic Offices