Your big screen TV might measure a couple feet on the diagonal. But for Cincinnati-based Premiere Mobile Cinema, the largest screen they have is just shy of 30 feet on the diagonal. But they don't need some huge storage warehouse to fit everything in, as they exclusively feature inflatable screens.
That's right, the same material used to make the bouncy tents for kids' birthday parties and festivals works to bring you super-sized entertainment with inflatable screens. While the screens aren't made to be bounced on, they still use the same quality material.
And that quality goes to the picture it displays as well. Premiere Mobile Cinema uses HD projectors and has Blu-Ray capabilities for the crispest, largest screen experience you've had outside a JumboTron — or even bigger.
The majority of Premiere Mobile Cinema's business comes from various park districts for movie in the park nights. Whether public or private, Premiere Mobile Cinema works with Swank Motion Picture Distribution for the permission to show the movie. Permission costs are not included in the Premiere Mobile Cinema fees, but they can help you take care of the legal side of the event.
Beyond movie nights, you can entertain guests at a private party home videos, PowerPoint presentations, sports games (though a Super Bowl party is out of the question with NFL regulations) or video games. "Imagine playing Wii or Madden on Xbox on a 30 foot screen in high definition," Owner Denver DeGregorio says. "It's really, really fun."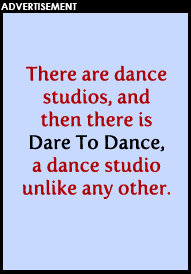 So once you have that inflatable screen, the entertainment possibilities can match your imagination — as long as your imagination isn't very bright. "My nemesis is daylight," DeGregorio says. Because it is a projection-based business, Premiere Mobile Cinema is limited to nighttime events or shows in the dark.
As the days get shorter, this means more availability for a projection party, but the nights are getting colder too. And that's where indoor events come in. DeGregorio always tries to have a plan B for outdoor events, so with the colder weather, those plans turn into plan A.
Premiere Mobile Cinema has smaller screens for indoor use. "I have used inflatable screens inside for larger things because it can accommodate it, but the blowers tend to be a little loud in some places," DeGregorio says, so the winter months have limited events taking place, but January and February tend to be the hottest times to book events for the summer.
For more information about Premiere Mobile Cinema, check them out online at PMCinema.com.

PHOTO CREDITS
Photographer: Neysa Ruhl
Model: Denver DeGregorio
Location: Cincy Chic office