Three and a half years ago, Tiffany Sams and some friends saw a desperate need for a different kind of childcare in the Greater Cincinnati area. With this vision to provide area families with a better alternative, she started Skidaddles, a drop-in childcare center in Florence.
Currently in two locations, with one that opened in Mason in April 2011, Skidaddles breaks the mold of the usual scheduling methods for day care centers, Sams says. "A typical center is open for a regular schedule, and it will usually close at 6 p.m. You commit yourself to five or four days a week. With us, you can drop in whenever you need to. We're open almost 90 hours a week," she says.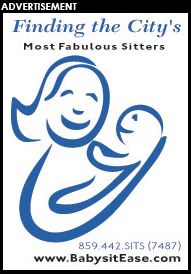 This kind of flexibility is great especially for people in professions like nursing or teaching at the college level, as these are not typically nine-to-five jobs, Sams says. Additionally, a lot of stay-at-home moms use Skidaddles on a weekly basis to run errands or take some time to themselves. "We have a lot of moms that just need a couple hours every week," she says. "It's like Mom's morning out."
Another distinguishing feature of the center is that enrichment classes are included in the regular hourly rates. Kids can take classes in Spanish, Japanese, cooking, music, math and even Zumba (for children). All of the instructors are degreed, so this allows Skidaddles to offer these opportunities for the kids without sacrificing quality of instruction or care, Sams says.
Although Skidaddles' calling card in the area is that it gives parents the option of drop-in, flexible scheduling, the centers do have an allotted number of spaces for kids to come on a full-time schedule.
What is most popular at the center, though, is the feature allowing parents to go on date nights and take care of holiday shopping during the winter season. The center at Mason is open until midnight on Friday and Saturday nights (or 11 p.m. at Florence on those nights). "We have really fun weekends that we do for the kids on these date nights," Sams says. "We also do holiday shopping sessions. That's a really big thing for us right now."