When your company starts to grow, there is going to be a point where you may feel like you are losing control of your customer base. Each day you will be adding new customers and your marketing efforts will be creating new prospects faster than you can count. It is all very exciting as your company keeps moving towards its revenue goals, but it can also be intimidating.
A growing company relies on a strong foundation of repeat customers to generate reliable revenue. If your sales, customer service and marketing professionals do not have a cohesive way to track important customer information, it may appear to your customers that your company simply does not care. That is why investing in CRM software is critical to your company's future success.
Developing Streamlined Information
Good CRM software allows you to collect every piece of information you need to develop effective client programs that retain revenue. You can streamline any of that information into customized reports that allow your sales and marketing professionals to develop ways to maximize revenue and keep your company growing.
Adding New Contacts
As a company grows, it struggles to keep up with changes to its existing customer base as well as cataloging prospects. It is critical that your company keep its records up to date on customer contact information, changes in customer product preference, and any personal information that allows you to maintain a strong bond with your clients. This data helps with everything from product development to customer care.
Good CRM software makes it easy to add as many prospects as you like and keep track of all of your existing customers and any changes associated with them. Your customer service department can make notes on any customer maintenance calls that are taken each day and the sales group can keep detailed records on product preferences and product suggestions that customers make.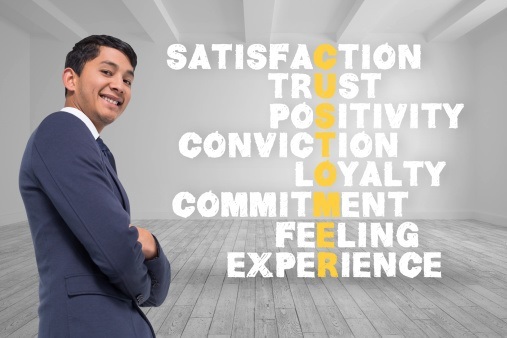 Keeping Marketing Information Updated
Two of the fastest ways to upset your customers is to send them marketing information they do not want or to forget to utilize their preferences when placing orders. Updated marketing information is critical in maintaining strong bonds with existing clients, while developing effective ways of convincing new clients to do their business with your company. With good CRM software, you can keep all of your marketing information up to date and make sure that all of your interactions with your clients are productive.
Another benefit to updating your marketing information is that you can track consumer trends that will affect future product developments and advertising campaigns. This is vital in being able to create accurate revenue projections and developing long-term plans that will keep your company growing.
Insightly has the type of CRM software your company needs to keep your customer base organized and help you in developing effective marketing campaigns. With the different products offered by Insightly, you will be able to take on any size client base and track as many prospects as you want as your business grows.
George N Root III is a professional freelance writer who has expertise in topics such as Internet marketing, business, advertising and personal finance.